Workshop on Improved Characterization Methods for Modified Binders, Emulsions, and Mixtures
State of the Art Test Procedures for Characterization of Performance of Polymer and Oil Modified asphalt materials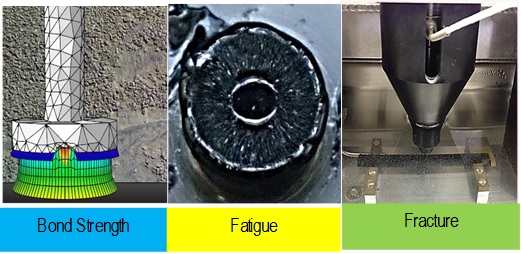 The increasing use of polymers and oil additives to modify asphalt binders and asphalt emulsions has created new challenges with regards to reliable performance-based characterization and selection of suitable material. To address these challenges the University of Wisconsin Modified Asphalt Research Center (UW-MARC) has developed a number of new test methods as part of the FHWA Asphalt Research Consortium (ARC) project. These new procedures are designed to complement new emerging specification (e.g. MSCR) to provide new comprehensive performance-based specifications. The goal of this workshop is to provide technology transfer and training to disseminate the concepts and practical application of these test methods to state agencies and industry practitioners.
Registration
The registration fee is $795 for the one day workshop and an additional $295 for the hands-on training session. Discounted fees of $695 and $245 for the one day workshop and training session are available for WAPA members. Please register at:
https://charge.wisc.edu/uwmarc/register.asp
All attendees present will be awarded 1.0 Continuing Education Units (CEUs) for both days of the workshop. One CEU is equivalent to 10 Professional Development Hours (PDHs). Please contact Ann Pahnke if you have any questions.
Dates and Location
May 29-30, 2014
University of Wisconsin-Madison College of Engineering
1415 Engineering Dr.
3609 Engineering Hall
Madison, WI 53706
List of Topics
(Download Workshop Program in PDF)
Day 1: Technical Workshop
8:00 - Introduction to Characterization of Modified Binders
8:15 - Use of the Multiple Stress Creep and Recovery Test for Grading Binders According to AASHTO MP19
9:15 - Linear Amplitude Sweep Test Procedure and Analysis (AASHTO TP 101) for assessment of binder fatigue cracking resistance
10:15 - DSR Elastic Recovery and DSR BYET Test Procedures and Analysis
11:00 - The Single Edged Notched Beam (SENB) Test Procedure for selection of thermal crack-resistant modified and unmodified binders
12:00 - Lunch (Provided)
1:00 - The Binder Bond Strength Procedure (AASHTO TP 91) for assessment of binder and emulsion resistance to moisture damage
2:00 - Performance-Related Evaluation of Asphalt Emulsions
3:00 - RAP Binder PG True Grade Determination Procedure and Analysis
4:00 - UTSST-ATCA Test Method for Measuring Mixture Thermal Stress Resistance and Performance
Day 2: Laboratory Hands-On Session (Optional)
9:00 - DSR Binder Characterization (LAS, MSCR, BYET/Elastic Recovery)
10:00 - Single Edged Notched Beam (SENB) Test Procedure
11:00 - Bitumen Bond Strength test procedure (AASHTO TP 91)
12:00 - Demostration of ATCA Standard Test Procedure and Analysis